Proven Results
Please remain patient, this page loads slowly due to the large amount of pictures and videos
Click here to view several published studies, on how this lipolaser works
I do Jamie's system for weight loss, it works great, crazy if you don't do it.
I organized a weight loss system and we doubled our profits.
Dr. Sleuss
I learnt probably more in this seminar on marketing and how to market myself and probably than I did in the past 15 or 16 years
Dr. Kevin Carter
The seminar's been great, I learned a lot of useful information that I feel like I can really go back and implement it into my practice right away
Chiropractor
One of the highlights of the program is that the information that you're giving is very specific and very practical
If you follow the system, it works
Dr. Genine Dillman
The numbers will rise, the clients will close, we will have long term relationships and grow our business and maybe open up another clinic. We have 3 right now.
Sandy Rocko
We all want to lose weight, including myself so I'd love to try it at home myself too.
Chiropractor
Incredible success, it's truly amazing and exciting because we've had people lose an average of quarter to a half pound per treatment, and one to 3 inches per treatment. Even had one young lady lose 6 inches in one treatment. So it's been incredibly successful.
Dr. Larry Catour
Well I will be starting to use the device, machine, trying to help to open up the fat cells and let the toxins go out so that people can achieve those realistic goals.
Dr. Pablo Amadore
Now I'm psyched I know we're sitting on an incredible vertical technology and I absolutely believe we're going to get the results and we're going to go back home and market this and make a lot of money
Bill Ferris
Well we've had good results, and we need to learn how to expand package prices and the seminar's been really good for that
It's high end, it gives you a lot of practical, useful information
Chris Masoleuf
Dr Jamie's Representative: Good, now what was that story you were tellin me about that guy who lost a 115 pounds
Lucy: He came to our office to do the laser light lipo and he's been doing exercise, and we did more things with him. And he got very good results, with his skin not being loose at all
Lucy
Dr Jamie's Representative: What would you tell others who were coming to see Dr. Jamie or get training in his system?
Dr. Sabbagh: I've already made some phone calls. There will be some people calling. This is by far the far most organized systems I've ever been to of any seminars.
Dr. Sabbagh
There's no training. There's no system. You have to figure it out yourself.
Chiropractor
We got the machine in mid-April. We ran it for six weeks and did $55,000 on $3,000 in ads, And we haven't actually advertised it for the summer and we're going to start again next week.
Travis Otter
To anyone who's thinking about purchasing the device, I was there four or five months ago, and from where I'm standing right now, I'm so glad I did because I have a bright future ahead of me.
If you're buying the system, please come to the seminar because the seminar explains everything.
Tay
I've been very impressed.
Carla Tanella
It's the best thing ever. I use it. Everyone in the office uses it. We love it. It's been great for our chiropractic care, because it's making everyone healthier, and so everyone's happy.
Leslie
I've been to 14 years of chiropractic trainings and seminars, and Dr. Jamie's seminar was one of the best seminars I've ever been to.
Dr. Rob
I've been to hundreds of medical conference in my lifetime in 33 years of practicing medicine. This is the first time that I've really learned anything practical, usable, that I can go home and do tomorrow that deals with marketing.
Doctor
I've been really making lots of money and enjoyed helping people.
Dr. Rob
I learned absolutely incredible marketing.
Nathan Witkop
Made $20,000 in five days.
Dr. Landry
Looked at the competitors and realized I was getting nothing and realized how much I was getting with Dr. Jamie and I'm all about it. It's a no-brainer.
Bart
Income goes up 40, 50, 60 thousand dollars per month.
Brent
So far I have 13 consults scheduled next weekend and the Vevazz device is still in the box.
Jennifer
He made me look good and he made me some money.
Dr. Chandler
Dr. Jamie Fettig is a man of his word.
Our bank account tripled within a few months.
It was one of the smartest investments we've made in our healthcare business.
Drew Lawrence
The first three weeks we brought in over $100,000 in sales.
Dr. Fettig has just been tremendous in every aspect, from putting up a website to all the marketing, all the support, training. Anything we could possibly need.
Cameron Kmet
Patients are very excited. They refer other people in.
We're going to add 2 or 3 more lasers.
Joe Giampa
I'm just opening up my own practice.
I think it's going to work great in my practice and bring in lots of money.
Nicole Kamau
Dr Jamie's Representative: What would you say the value of this seminar was actually worth?
Theresa: I know this sounds crazy, but it's priceless.
Theresa
As far as the Vevazz vision, the patients are loving it.
I made my money back a lot and then some. So, I'm very pleased. If I had to do it again I'd follow the same journey.
Theresa
The first client I converted, he paid me $4,500 before I even had the system.
My patients are happy. They're getting results. So, I would highly recommend Dr. Jamie.
So, I would highly recommend Dr. Jamie.
Dr. Raj
It's going great. We love it. Everybody loves it.
Jennifer Miller
Our conversion rates have really been converted well over 70% to sign up for an average of $1,800 care plan.
Jason Burchard
This one works
Don't wait. Just buy it.
Dr. Gregory
I really think the system is the thing that's really going to help drive success for you.
Frank
I've had it two months, I've made about 40 grand and everybody's getting good results. Everything that Jamie said has come through.
Frank Marghella
We did a preselling system where we sold it prior to getting the system
Chris Plate
I learned a lot more than I thought I was going to learn. This is also helping my neuropathy skills
Chris Colgin
I think the information is invaluable.
Adrian
Most benefit from the Slim Line system was all the marketing materials.
Kim Lazarus
We've made actually a lot of money on the on the laser, but we've also made a lot of money on transferring weight loss patients over to chiropractic care.
Craig
It's a great way of bringing in new patients. It's also a way of getting instant results
Regan
If you want a system, a protocol, a step-by-step situation on how to improve a business or how to set-up and launch a business, this is the place to come.
Ken Horbaz
Dr. Jamie is a man of his word. He follows through with what he says.
Dr. Scott
I've probably learned more about business and marketing here in these past three days then I did with nine years of college.
Jaret Sahr
I've referred so many doctors to him, because everyone reports back to me how he takes care of them.
Dr. Patrick
Work with Dr. Fettig. He will help you.
Dr. Trevor
It's been valuable because I've gotten numerous referrals.
Dr. Blackwood
I plan on, or hope to generate of $550,000 a year with this
Dr. Jonathan
This is the real deal. This is fun.
Dr. Aaron Draper
We've, total volume, around $70,000.
Mike McCarthy
Dr. Jamie is very energetic, very entertaining. I've learned a lot
Rachel
Definitely come to the seminar.
Sara
What I've learned here I'm going to be able to apply
Dee
This has been phenomenal because it's really given me a solid protocol that I can follow to actually get the results that I need and also create health and wellness in people that are looking for results.
Tina
My third time coming to the seminar, my closing rate is usually above 70%.
We have to book clients out like 3 months in advance now.
Lisa
It's going to help us to market the product so much better. We'll be able to help so many more people.
Lisa
I recommend it to anyone who's looking for more information and increase revenue.
Linda
Get a lot more people in. Better results
Jenny
It's the best thing ever. I use it. Everyone in the office uses it. We love it.
Leslie
I'm really interested in applying the social media guidance that he has given us and the way to increase our website and increase the traffic.
Tim
It definitely brings people in and it converts them to chiropractic patients immediately.
Sylvia
I can't wait to start making money and helping people lose weight.
Robin
Results the laser have produced for people
It gives you hope and you really want to go on.
Bernice
It's been good for me. It's been good for my family.
I've lost 13 inches. Six weeks.
Client
A great weight loss and a healthier person.
Client
Just go and do it.
Client
Lots of inch loss.
Janine
As far as inches loss, it's been great. Dropped a couple of pants sizes.
Dawn
I lost 21 inchesi in six weeks.
Kim
I've had extreme differences in my before and after
Melissa
I'm in better shape. I lost a lot of weight. I lost a lot of inches, 16 inches.
David
That it's a good way to take off inches if you are having those problem areas.
Julie
That it's a good way to get your mind into the right frame of mind for losing weight.
Molly
I lost 12 inches off my stomach. 3 inches off my thighs.
Molly
We had almost a 4-6 week wait for people to get on the laser and I decided it was time to buy a second laser.
Dr. Trevor
If money is the issue or you're afraid to do it, Dr. Jamie's put a program together where he'll partner with you and takes away all the risk.
Brent
I've referred so many doctors to him, because everyone reports back to me how he takes care of them.
Dr. Patrick
His turnkey business system is phenomenal and step by step it's shown, given you all the tools that you to be successful in business.
Tia Hill
Not only does he work to sell his own product, but he's worked to help increase my business as well and I would recommend other people to work with Dr. Jamie Fettig as well.
David Newman
It's definitely an all-inclusive system.
Competitor
Buy the whole package, get the whole turnkey system.
Lavon
I'm here to bring my practice from good to great.
Dr. Jamie has the best marketing system and the best total package.
Dr. Justin
I think when you buy a system it's important not to reinvent the wheel and some of us do that a lot.
Dr. Shelly
Here are a bunch of published studies, on how this lipolaser works
(you need adobe acrobat reader to view these You can get it free by clicking here)
1. The Efficacy of the Vevazz in Body Contouring and Fat Reduction*
Caruso-Davis M, Guillot T, Yu Y, Bissoon L, Greenway F Published in Obesity Journal 15:A99, 2007, 2007 Presented at NAASO Annual Scientific Meeting, New Orleans, LA. October 20-24, 2007.
2. Double Blind Greenway Study
Efficacy of Low Level Laser Therapy for Body Contouring and Spot Fat Reduction
Mary K. Caruso-Davis* ,Thomas S. Guillot** ,Vinod K. Podichetty† , Nazar Mashtalir***, Nikhil V. Dhurandhar***, Olga Dubuisson***, Ying Yu***, Frank L. Greenway***
3. Fat liquefaction LLLT study.pdf
4. American Academy of Anti aging Study.pdf
5. Excerpt from BIOCHEMICAL MECHANISM OF LOW LEVEL LASER THERAPY.pdf
7. Jackson Non-Invasive Approach for Body Contouring Randomized Controlled Study.pdf
9. Strawberry Laser inch loss clinical study 2010.pdf
*Click on either of the headings to see a PDF of the complete study.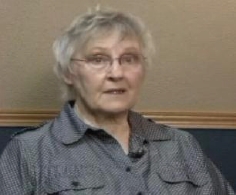 "Besides losing the inches you really feel better about having made the decision, it gives you Hope. It makes you want to go on, because losing weight is hard."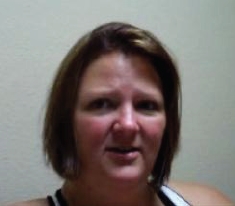 "I am really excited I have lost a little over 20lbs and 12 inches I am really excited I lost that amount of weight in such a short amount of time."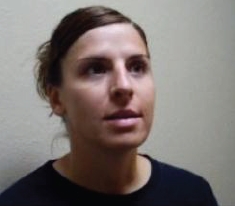 "I think the experience was a learning experience. I lost 10lbs and 3 inches which is fabulous for 6 weeks I am happy my clothes fit better."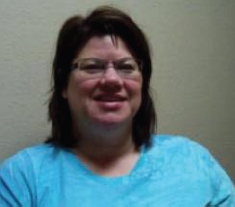 "It has been a good experience, lots of inch loss friendly staff. In the three places that were measured I lost a little over 8 inches and in the waist above the tummy." - Janine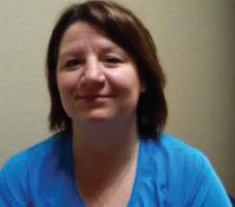 "I have dropped a couple of pant size lost 20lbs, Try it out it gets you moving it gets you motivated, the results are there and they are Great!" - Dawn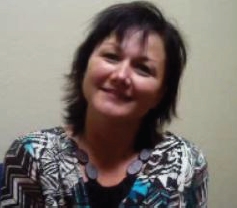 "It has been an interesting experience I think it is a really good for taking off inches in those problem areas you certainly have to work at it. I have taken off over 10 in the 3 sections that had been measured which is about a little over 9%." - Julie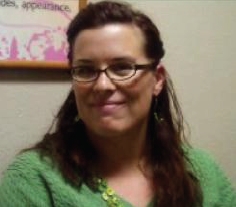 "So far I have lost 17lbs and 10% of my body fat. The program is a good way to get your mind into the right frame of mind to lose weight. It is also a good way to stick to it because you have appointments and schedules it's really a good way to get going." - Molly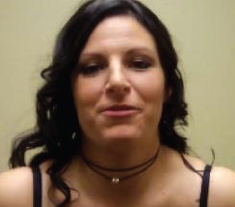 "I got a good experience with ND Laser Fat Loss, The staff was really great to work with and I enjoyed my hours there 3 times a week, My results were really good, I lost 12 inches off my stomach, 3 inches off my thighs and some off my arms."
BEFORE

| | |
| --- | --- |
| Ab Upper | 49 |
| Ab Mid | 50 3/4 |
| Ab Lower | 52 |

AFTER

| | |
| --- | --- |
| Ab Upper | 47 5/8 |
| Ab Mid | 49 5/8 |
| Ab Lower | 51 1/8 |

Lenore- 39 year old full time college student. I have struggled with my weight for a long time. I have asthma and it has always been hard for me to do many activities. I gained a lot of my weight when I was on Prednisone for an extended period of time. I have tried a lot of the fad diets, the Atkins Diet, Eat Right for Your Blood type diet, cabbage soup diet, peanut butter diet, and the macaroni and tomato juice diet. The only thing that has ever worked is the Blood Type diet, but like most diets, if you do not make that your diet for life, the weight comes back, and then some! I am did the laser assisted fat loss program so I can get my life on track, learn to eat right and am positive that this is a lifestyle change that I can stick to! Thanks again.
BEFORE

| | |
| --- | --- |
| Ab Upper | 49 1/4 |
| Ab Mid | 54 |
| Ab Lower | 56 3/4 |

AFTER

| | |
| --- | --- |
| Ab Upper | 42 |
| Ab Mid | 48 |
| Ab Lower | 52 |

Angella - 33 year old mother of 2. I am active on the County Ambulance Service and on the Volunteer Fire department. I have always had weight issues and this was a good way to get on the right track. And boy was it ever.
BEFORE

| | |
| --- | --- |
| Ab Upper | 49 1/4 |
| Ab Mid | 54 |
| Ab Lower | 56 3/4 |

AFTER

| | |
| --- | --- |
| Ab Upper | 42 |
| Ab Mid | 48 |
| Ab Lower | 52 |

Ann - 42 year old mother of five, ages 18, 17, 15, 5, and 2.

I'm not someone who has been overweight her entire life, as I was very thin into my early 20's, and then started putting on more weight as I neared my 30's. It's really been within the last 5 years, since I had my daughter, that my weight has gotten out of control, as I've become more sedentary. I have lost weight, only to gain it back and then some over the past several years. I simply can't sit back and let my life get away from me any longer, as I really want to be around to enjoy my children for many years to come. I've got a terrible history of heart disease in most of my family, with my own father even having a heart attack when he was 3 years younger than I am right now. Add to that a family history of diabetes, along with my own gestational diabetes with my 2 youngest children, and I'm looking at a very short life if I don't take control and get on a path to a healthier, happier lifestyle. You helped get me motivated and focused on a new lifelong path toward health! Thank You.
BEFORE

| | |
| --- | --- |
| Ab Upper | 49 1/4 |
| Ab Mid | 54 |
| Ab Lower | 56 3/4 |

AFTER

| | |
| --- | --- |
| Ab Upper | 42 |
| Ab Mid | 48 |
| Ab Lower | 52 |

Becki - 35 Years. I've been the chubby kid since the 2nd grade and my weight fluctuated up and down into my adult life. To date, my greatest weight loss victory was losing 50 pounds with weight watchers and exercise. I've since plateau for the last 9 months and I'm very excited to try something new and different. And this worked. It moved me past my Plateau.
BEFORE

| | |
| --- | --- |
| Ab Upper | 39 1/2 |
| Ab Mid | 41 |
| Ab Lower | 43 1/4 |

AFTER

| | |
| --- | --- |
| Ab Upper | 37 1/2 |
| Ab Mid | 37 1/2 |
| Ab Lower | 40 1/2 |

Shannon – Age 47. I have had a life-long struggle with my weight. You name it, I've tried it. I finally found something that worked. I lost a lot of weight, felt great and looked great.
BEFORE

| | |
| --- | --- |
| Ab Upper | 44 1/2 |
| Ab Mid | 48 1/2 |
| Ab Lower | 49 |

AFTER

| | |
| --- | --- |
| Ab Upper | 42 |
| Ab Mid | 46 1/4 |
| Ab Lower | 47 3/4 |

Janeen- 45 yrs. old married to a wonderful man and have 3 daughters, 22, 20 and 11 1/2 and a step-son who is 21. I work as an Instructional Aide with students of all ages.

I enjoy working in my flower gardens, riding horseback and spending time with my family and friends.

I have tried many different programs to lose weight. They all helped to lose the weight but none taught me how to keep it off or make it a lifestyle change. I am excited I finally learned how to balance nutrition and exercise to become healthier, more energetic and to see a lot less of me!
BEFORE

| | |
| --- | --- |
| Ab Upper | 34 1/2 |
| Ab Mid | 37 3/4 |
| Ab Lower | 40 1/8 |

AFTER

| | |
| --- | --- |
| Ab Upper | 31 5/8 |
| Ab Mid | 34 3/8 |
| Ab Lower | 37 |

Julie – Age 40. I have been married to my husband, Darin, for 19 years. We have a 17 year old daughter, and 16 year old son. I grew up in ND and have lived in Bismarck the past 16 years. My husband and I own America's Home Loans and I teach special education at Century High School. This summer, a few weeks before my 40th birthday, I was told I have Type II diabetes. It was the wake - up call I needed to get motivated to make a lasting life style change for myself. I worked hard at eating healthy and exercising regularly and in turn was rewarded with losing several pounds over the summer. The long term effects are great, because I have made a dedication to myself to get healthier and not just go on another "diet".
BEFORE

| | |
| --- | --- |
| Ab Upper | 40 |
| Ab Mid | 43 |
| Ab Lower | 45 |

AFTER

| | |
| --- | --- |
| Ab Upper | 35 1/8 |
| Ab Mid | 38 |
| Ab Lower | 42 1/2 |

Molly – age 29. I am married and have 3 children under two years old.

I have been married since 2005. Since then, I have gained a whopping 80 lbs.! I would like to blame having 3 kids, in such a short period of time, on my weight gain, but I can't. The fact is, my job got more sedentary, I started to cook more pastas and starchy meals and I slacked off on working out. The pounds just packed on, even before I started having kids.
I have bounced around the scale my entire adult life. I have tried a lot of "diets" and gone through cycles of working out but, I have never stuck to them. Now that I am a mother and have to chase after 3 little ones, I realize how important it is for me to set a good example for my children. That includes eating healthy and staying active. So that is what I am doing now.
BEFORE

| | |
| --- | --- |
| Ab Upper | 36 1/4 |
| Ab Mid | 42 |
| Ab Lower | 45 1/8 |

AFTER

| | |
| --- | --- |
| Ab Upper | 33 1/2 |
| Ab Mid | 37 1/2 |
| Ab Lower | 41 |

Katie – 33 years old & I am a mother of two children.

I have done weight watchers & training sessions through the gym before with results but I did not see enough results to make a permanent change. With the laser Fat loss, my results have been amplified which keeps me motivated. I have a ton of energy and where before, I would come home from work and just lay on the couch. Now I have the energy to do housework, go for walks with my kids and stay active for much longer!
BEFORE

| | |
| --- | --- |
| Ab Upper | 41 1/2 |
| Ab Mid | 44 |
| Ab Lower | 45 1/2 |

AFTER

| | |
| --- | --- |
| Ab Upper | 38 |
| Ab Mid | 40 1/8 |
| Ab Lower | 42 |

"Missy" - 27 years old and a stay at home mom. I have been married for 5 years to my wonderful husband and have a beautiful 15 month old little girl.

I have been struggling with my weight for 9 years! I tried LA Weight Loss but it wasn't realistic with the weight loss Bars etc. Then I just tries things on my own but being uneducated on what the right food and exercise are was just a set-up for failure and I failed and failed and continued to fail. Then I saw an advertisement for the laser assisted fat loss and did some research and saw that this was something real and possible! They wanted a lifestyle change for me and I would get all the professional help I needed with the Laser Treatments which made perfect sense and the nutritional guidance! I'm in week 4 lost 8 inches and am starting to feel like me again! I cant wait to continue this life style change and for me that is BIG SUCCESS Already!
BEFORE

| | |
| --- | --- |
| Ab Upper | 40 |
| Ab Mid | 42 1/4 |
| Ab Lower | 44 |

AFTER

| | |
| --- | --- |
| Ab Upper | 36 3/8 |
| Ab Mid | 37 1/2 |
| Ab Lower | 39 3/8 |

Paulette - 46 years old, married have a 13 year old son and a 6 year old daughter.

I Have been overweight for most of my life. In the past I have tried Weight Watchers, diet pills and LA Weight Loss, but have never been able to keep the weight off.

I made the decision to do the laser assisted fat loss program because I do not want to ever give up on myself. I want to be able to play with my kids on the playground, make as many great memories for my kids, husband and myself as I can.

The difference with this program is we get the Nutritional counseling, learning the right way to use exercise equipment, the right foods to eat and to push ourselves to do as much as we can. To succeed for me is more than a six week program, but to never go back the way I was.
BEFORE

| | |
| --- | --- |
| Ab Upper | 32 1/4 |
| Ab Mid | 35 1/2 |
| Ab Lower | 36 1/2 |

AFTER

| | |
| --- | --- |
| Ab Upper | 29 1/8 |
| Ab Mid | 33 |
| Ab Lower | 34 3/4 |

Tonya – Age 29.

I am a hearty German diary-farm girl. Growing up, I was able to eat pretty much anything I wanted and still be healthy. Starting in college, I packed on the typical pounds and began my journey with health and nutrition. I learned what a calorie was, what protein, carbs, and fat were, and became a fitness junkie. However, for the past ten years I have struggled to reach my weight-loss and fitness goals. I am literally a walking manual on how to lose weight, eat right, be fit, and be healthy. I "council" my friends and coworkers regularly, But I was still 15-20 pounds overweight. Not any more. I lost all the stubborn fat that wouldn't ever go away, no matter what I did.
BEFORE

| | |
| --- | --- |
| Ab Upper | 36 1/2 |
| Ab Mid | 39 1/4 |
| Ab Lower | 41 1 /2 |

AFTER

| | |
| --- | --- |
| Ab Upper | 34 |
| Ab Mid | 37 |
| Ab Lower | 40 |

Dawn - 38 years old. I want to get healthy. I'm at the age where I see the next stage of life and with a family history of diabetes and heart disease now is the time to change. I have tried many fad diets and started when I was in high school. Grapefruit, cottage cheese and crackers, starvation, weight watchers –all successful for quick weight loss, but none of them helped me change my bad habits. I am so excited to change my life!
BEFORE

| | |
| --- | --- |
| Ab Upper | 33 1/2 |
| Ab Mid | 34 1/2 |
| Ab Lower | 38 |

AFTER

| | |
| --- | --- |
| Ab Upper | 30 5/8 |
| Ab Mid | 30 1/2 |
| Ab Lower | 33 1/2 |

Nicole - 30 years old, a mother of 2 boys.

I am a licensed Massage Therapist and a registered Nurse. I have struggled with my weight since junior High. Things I have tried to help me lose weight in the past include weight watchers, Atkins, personal trainers and plenty other fad diets. I failed weight loss for several reasons but mainly because I didn't change my lifestyle. That's why I decided to try the laser assisted fat loss. The weight loss components were things I believed in. The basics are the only way to lose weight the healthy way and keep it off.
BEFORE

| | |
| --- | --- |
| Ab Upper | 41 1/4 |
| Ab Mid | 45 1 /4 |
| Ab Lower | 47 3/4 |

AFTER

| | |
| --- | --- |
| Ab Upper | 35 |
| Ab Mid | 36 3/4 |
| Ab Lower | 42 |

Kim – age 30. I was born and raised in Mandan, ND. I met my husband Chris, in 1999 and we were married in 2001. Chris and I adopted are wonderful children. Crystal. Sierra, and Kyle in 2008. They brought joy to our lives.

This past year I turned 30 and decided to make some positive changes in my life. The changes I learned with the Laser have not only helped me, but my family as well.
BEFORE

| | |
| --- | --- |
| Ab Upper | 441/2 |
| Ab Mid | 46 7/8 |
| Ab Lower | 48 3/8 |

AFTER

| | |
| --- | --- |
| Ab Upper | 41 |
| Ab Mid | 42 |
| Ab Lower | 44 |

David – 47 years old.

I have been married for 17 years I have 5 boys. I work for a railroad and am mostly in a vehicle or at a desk doing my job. Its hard to diet with 4 boys at home that have to eat too. This time I am eating healthy and quit drinking and am working out and the Laser Fat loss is working well.

BEFORE

AFTER
BEFORE

AFTER
BEFORE

AFTER
BEFORE

AFTER
BEFORE

AFTER
BEFORE

AFTER
BEFORE

AFTER
BEFORE

AFTER
BEFORE

AFTER
BEFORE

AFTER
BEFORE

AFTER
BEFORE

AFTER
BEFORE

AFTER
BEFORE

AFTER
BEFORE

AFTER
BEFORE

AFTER
BEFORE

AFTER
BEFORE

AFTER
BEFORE

AFTER
BEFORE

AFTER

Earnings Disclaimer:

Every effort has been made to accurately represent this product and it's potential. Even though this industry is one of the few where one can write their own check in terms of earnings, there is no guarantee that you will earn any money using the techniques and ideas in these materials.
Examples in these materials are not to be interpreted as a promise or guarantee of earnings. Earning potential is entirely dependent on the person using our product, ideas, techniques and the effort put forth. We do not purport this as a "get rich scheme."
Your level of success in attaining the results claimed in our materials depends on the time you devote to the program, ideas and techniques mentioned, knowledge and various skills. Since these factors differ according to individuals, we cannot guarantee your success or income level.
Materials in our product and our website may contain information that includes or is based upon forward-looking statements within the meaning of the securities litigation reform act of 1995. Forward-looking statements give our expectations or forecasts of future events.
You can identify these statements by the fact that they do not relate strictly to historical or current facts. They use words such as "anticipate," "estimate," "expect," "project," "intend," "believe," "plan," and other words and terms of similar meaning in connection with a description of potential earnings or financial performance.
Any and all forward looking statements here or on any of our sales material are intended to express our opinion of earnings potential. Many factors will be important in determining your actual results and no guarantees are made that you will achieve results similar to ours or anybody else's, in fact no guarantees are made that you will achieve any results from our ideas and techniques.
Results vary, and as with any money-making opportunity, you could make more or less. Success in ANY money-making opportunity is a result of hard work, time and a variety of other factors. No express or implied guarantees of income are made by me.